MEET THE BEEP!



40% OFF ALL FARES!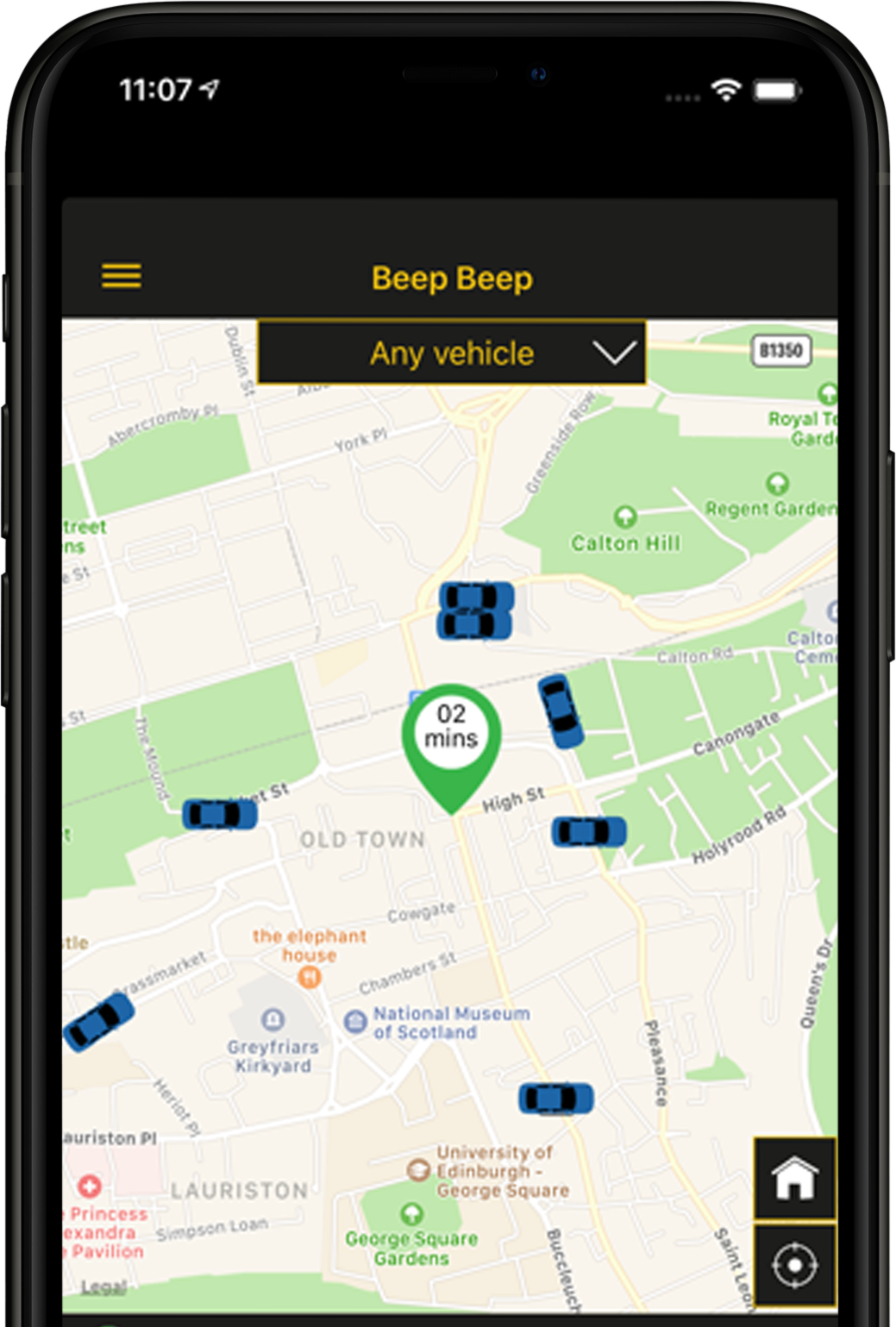 WHY USE US
NO ADD ONS – NO SURGES – NO SURPRISES
FIXED PRICE
Get a Fixed Price for your journey with no surge charges
over 400 cars
See availability and track your booked vehicle via the map
VEHICLE SIZES
Choose between a 4, 6 or 8 seater vehicle
PAYMENT
Pay with cash or securely by card
EASY BOOKINGS
Manage bookings and previous addresses easily
MULTI PICK-UP
Add multiple pick-ups to your booking
EASY CONTACT
Easily contact your driver or our call centre 24/7
bUDDY SMS
Automatically send a "Buddy" an SMS when you arrive to track where you are
Beep Beep tells you what you'll pay before you book and unlike others, you can pay with cash or by card. All our cars are GPS tracked and all our drivers are fully trained, fully insured and hold a Private Hire Car Driver Licence. Wherever you're going, whenever you're going, no add ons – no surges – no surprises.